Financial services for businesses
Financial services for businesses
We help you finance, develop and manage your business with tailored solutions and guidance at every step.
The right services for your business
Our network of local teams across Canada provides industry expertise and a customized approach. Whatever sector you're in, our simple solutions can be adjusted for your business needs.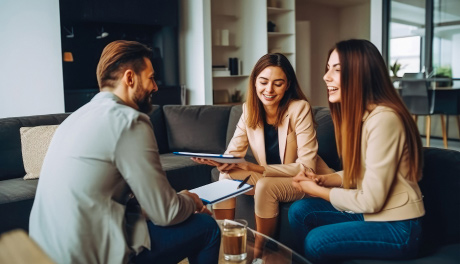 Desjardins Capital
Looking for financing to grow your business? Our teams provide access to funds in the form of equity investments or unsecured loans and also offer governance advisory services.
Support at every step
Starting your business
Ready to turn your idea into a business? We have resources to help it thrive.
Financing solutions
Startup tools and resources
Flexible management and payment solutions
Explore our guidance for startups
Growing your business
Planning to expand or upgrade your facilities, increase production or go digital? Our teams support growing businesses. They'll work with you to take your business to the next level while maintaining your operations.
Transferring your business
Planning on passing the torch in the next few years? It's an important step that we're committed to navigating with you. Your account manager is here to help you make this transition a success.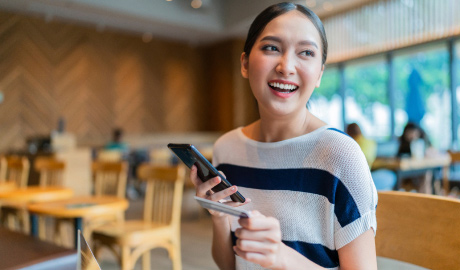 Retail payment solutions
Simplify your daily transactions with advanced, secure and customized payment solutions from our partner, Global Payments.
See our payment solutions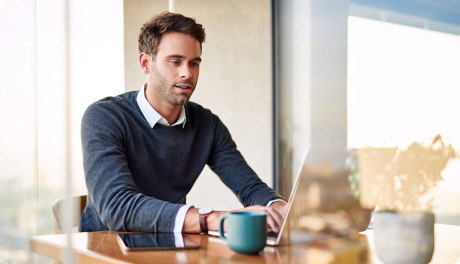 Open a business account
Get your project off to a good start by opening a business account that will make your day-to-day operations easier. Simply fill out our online form.
Contact us
By phone
Montreal area:
514-253-6166
Elsewhere in Canada and the US:
1-888-233-2473
Or have us call you when it's convenient.