Employer solutions
Solutions for employers
Discover our tools and services to help you simplify payroll and human resource management, take care of your employees and attract new talent.
Streamline payroll and HR management
Our business resources can help you improve your operational efficiency and save you time, no matter how many employees you have.
We offer high-performance solutions you can tailor to your needs, from issuing paycheques to preparing for year-end. You can also rely on our network of 480 specialists to answer any questions. Here are some of the main features:
Get support for international recruitment
The labour shortage is hitting many businesses hard and making recruiting more difficult. We can put you in contact with specialized partners that can support you through all the steps of the international recruiting process.
We understand the challenges faced by foreign workers and can help make their arrival a smooth transition:
Option to open an account from abroad
Specialists that speak French, English, Spanish, Mandarin and Arabic
Free webinars and workshops on financial literacy
Call us to learn more about our international services: 1-888-233-2473.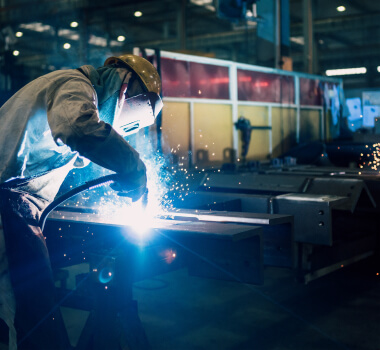 Offer competitive employee benefits
Showing that you care about your employees' well-being is essential if you want to be an employer of choice. You can count on our solutions to help you attract and retain top talent.
Get special offers from our partners
Inno-centre
Get 200 hours of consulting at a special rate of $30/hour to develop your employer brand or human resources strategy.
TELUS Health Virtual Care
Provide 24/7 virtual healthcare to your staff at a low rate of $5.25 per person per month.
Randstad
Take advantage of an exclusive 20% discount on permanent recruitment services, applicable once a year.
Use our financial literacy tools and resources
Helping your employees understand their finances is the kind of caring approach that more and more job seekers are looking for. Financial literacy is central to our mission and we have many tools to help you guide your employees.
Become a top employer