Capital Markets
Desjardins ad
Capital Markets

Image
About Desjardins Capital Markets
A financial services leader in North America
Desjardins Capital Markets is a leading North American financial services firm and a division of Desjardins Financial Group, Canada's leading cooperative financial group with more than $389 billion in assets.
Desjardins Capital Markets favours an integrated approach, offering clients in the institutional, corporate and public sectors all over the world direct access to experienced Desjardins Group professionals and a wide range of products and services.
We deliver comprehensive, value-added products and services to our corporate, cooperative, and institutional clients.

Our fully integrated approach aligns our broad research capabilities and proven sales and trading force with experienced corporate and investment banking teams, while leveraging our extensive retail network.
Alphonse Desjardins founded the first "caisse populaire", or people's bank, in Lévis, Quebec on December 6, 1900, and operations began on January 23, 1901.
Hundreds of similar "caisses" started up over the ensuing decades until a provincial organization under the name Desjardins was formed in 1932. Desjardins Financial Group now has the second-largest branch network in Canada.
In the following decades, Desjardins diversified beyond its retail banking origins to offer a comprehensive range of products and services, including:
Insurance
Asset management
Estate planning
Venture capital
Wealth management
Advisory and M&A
Capital markets
Personal banking
Small and medium enterprise financing
Credit cards
Today, Desjardins is one of the best capitalized financial institutions in the world, with more than $389 billion in assets. It is one of the world's safest financial institutions, with a Tier 1 capital ratio of 21.4%, and has one of the highest credit ratings in the Canadian banking industry: Moody's Aa1; Standard & Poors A+; Fitch AA; and Dominion Bond Rating Service (DBRS) AA.
Desjardins Capital Markets
Desjardins Capital Markets was formed to leverage the Desjardins platform and provide a fully integrated approach to institutional, corporate and public sector clients.
Our services include corporate and investment banking, equity and fixed income research, sales and trading, and fixed income.
Our offices in Montreal, Toronto, Calgary and Vancouver serve both domestic and international clients. Our national presence allows us to efficiently deliver global solutions adapted to the specific needs of our clients, in the areas of corporate and investment banking, equity, fixed income and research.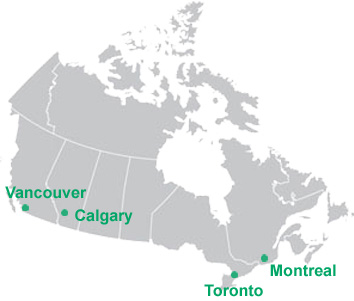 Montreal
1170 Peel Street
Suite 300
Montréal, QC
H3B 0A9
514-281-2244
1-877-780-1171
Toronto
25 York Street
Suite 1000
Toronto, ON
M5J 2V5
416-607-3001
1-855-607-3001
Calgary
110 9th Avenue SW Suite 410
Calgary, AB
T2P 0T1
403-532-6601
1-877-532-6601
Vancouver
401 West Georgia Street Suite 1050
Vancouver, BC
V6B 5A1
604-678-5302
1-866-894-2172

European Securities Network
In addition to our Canadian presence, we also provide our clients with access to international markets through our exclusive distribution agreement with European Securities Network (ESN), a consortium of 9 European investment banks with access to over 1,000 institutional investors in Europe.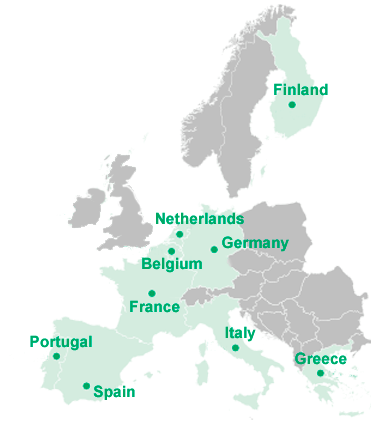 For more information about ESN, please contact: