Quick facts about Desjardins
Quick facts about Desjardins
The leading financial cooperative
in North America
It's all about people
7.5 million

members and clients

58,774

employees

2,456

directors
Ranked among the top 100 employers in Canada by Mediacorp Canada in 2022
Ranked fourth in the world and first in Canada on Forbe's list of The World's Top Female-Friendly Companies
1st caisse founded in 1900 by Alphonse and Dorimène Desjardins
Desjardins is the financial institution with the largest regional presence in Quebec and is well established in Ontario.
Services across Canada and around the world
Only financial institution established in 121 towns and villages
Business entities and units offering a full range of financial and insurance services in Canada
Active in some 30 developing and emerging countries through

Développement international Desjardins (DID)

Pioneer and leader in online and mobile banking services in Quebec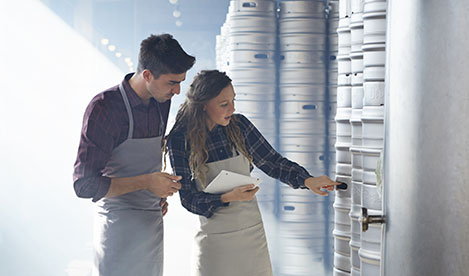 Business sectors
Personal and business services
Wealth management and life and health insurance
Damage insurance
Highlights
Suggested links
Details
Data as at December 31, 2022, unless otherwise indicated.
Data as at January 1, 2023
In accordance with the guideline on Capital Adequacy Guideline - Financial services cooperatives issued by the AMF.
For more information on non generally accepted accounting principles (GAAP) financial measures and supplemental financial measures, see "Non-GAAP financial measures and other financial measures" section of Desjardins Group's 2022 annual MD&A which is available on the SEDAR website at www.sedar.com (under the Fédération des caisses Desjardins du Québec profile). Non-GAAP financial measures used by Desjardins Group, and which do not have a standardized definition, are not directly comparable to similar measures used by other companies, and may not be directly comparable to any GAAP measures.